MY STORY
TARTU
   I was born in Tartu in 1979 on April Fools' Day. Part Finnish Sami on my mother's side and part Estonian on my father's. I spent my early childhood in Tartu and, thanks to my father's passion for singing and making music, in a rather musical environment. In 1994 I started studying the saxophone at Heino Eller Tartu Music College and since the school didn't have a sax teacher at hand I had the rare opportunity of choosing my own teacher. Hence, though just a beginner, I ended up in the saxophone class of professor Olavi Kasemaa at the Estonian Academy of Music and Theatre.The speciality classes took place once a week in Tallinn – just a four-hour train ride away, and another four to get back home, come evening.
Two years later, in 1996, I decided therefore to actually move to the capital so that I could study at the Tallinn Georg Ots Music High School.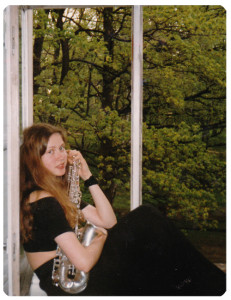 TALLINN
   Already on my first autumn in the capital saxophonist Kalle Klein invited me to play the sax in a band called Too Saxy, which brought about many gigs at different clubs and festivals. And along came new groups – Svarat, Ragatmika…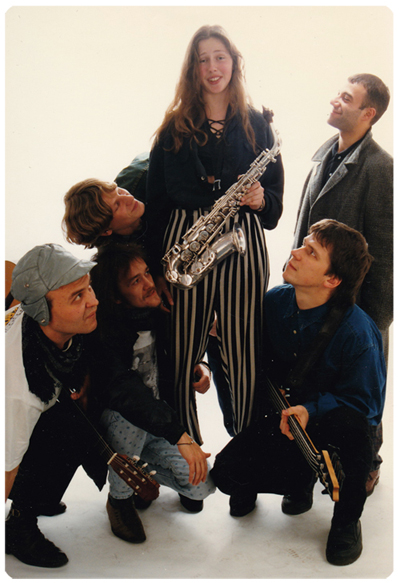 In 1998 I enrolled at the Estonian Academy of Music and Theatre, which I graduated with a master's degree in saxophone performance.
Also, I discovered my present passion in Tallinn – the bansuri. The headliner for the Orient Festival in 2001 was Hariprasad Chaurasia, a grand master of traditional Indian music. His music enraptured me. That day sparked my deep interest in Indian ragas and by the courtesy of my Indian acquaintance Manish Kumar, who brought me my very own bansuri from India, I was able to start exploring this instrument on my own.
ZÜRICH
   In 2001, on my final semester at the Academy of Music and Theatre, I was sent off to Switzerland as an exchange student to study at Musikhochschule Zürich. I went for a half-year and stayed for ten… In 2005 I met Hariprasad Chaurasia there, once again, on one of his never-ending world tour concerts, and was introduced to him as a bansuri player from Switzerland. I was completely self-taught, just a devoted dabbler, and found the situation pretty embarrassing. So I confessed that it had, in fact, been him who had inspired me to play in the first place, and that I had always dreamt of learning more from him. To which Hariprasad Chaurasia replied that he had always dreamt of teaching me more, and that I should come to Mumbai.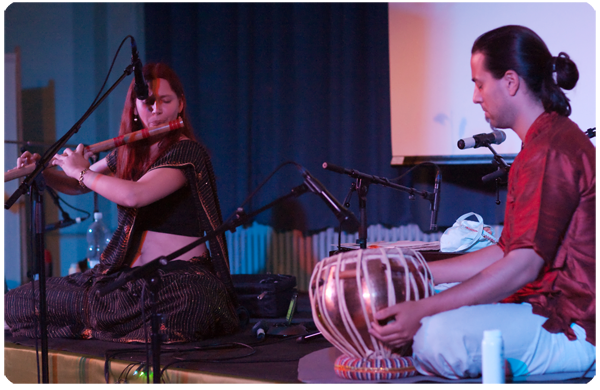 MUMBAI
   That very year, in autumn, I made it to Hariprasad Chaurasia's gurukula (an ancient master-apprentice style of schooling in India) in Mumbai and this has become a process promising to fill a whole lifetime – if not many lives yet to come… From that autumn on I've spent some time in Mumbai every year, honing my skills as a bansuri player and developing a deeper understanding of ragas.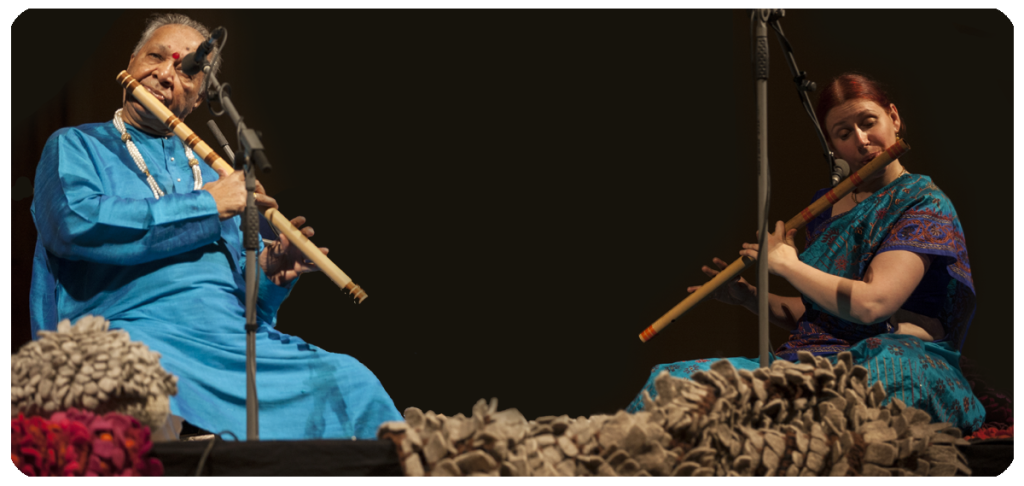 I currently live in Estonia again, for the most part, and perform with groups such as Johansonid, Kokkukukkumine, Vind Project 3. I also collaborate with different remarkable musicians like Jaak Johanson, Arno Kalbus, Ain Agan, Mai Agan, Tõnis Mägi, Meelis Vind, Kadi Uibo. I also teach saxophone at the Old Town Music School, and bansuri to private pupils.